Donny's Dish | J.P. Andrejko, King's head basketball coach, draws similarities to some of college basketball's greats. Not in the way that his team wins games, but in the two-way street that has developed between the team in the coach. Andrejko rarely uses the word "I" to reporters, likely because the message is more about the "we" in his locker room.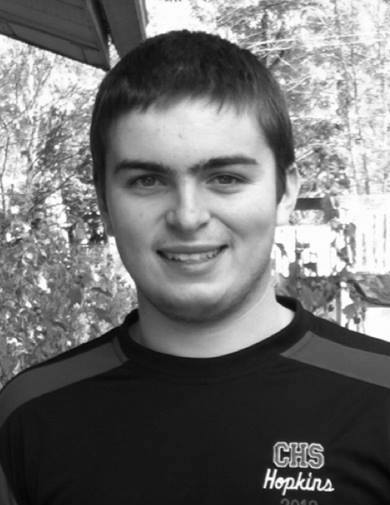 2015 has been an eventful year for college basketball's most historic coaches.
Mike Krzyewski of Duke University, better known as Coach K, corralled his 1000th career win at Madison Square Garden. Herb Magee of Division II Philadelphia University also won career game 1000 this season.
While the coaching world and the basketball celebrated the tremendous accomplishments of these two men, they also celebrated the losses of two other men who were legends in college basketball.  The towel-chomping Jerry Tarkanian and basketball-pioneer Dean Smith, built legacies at the University of Las Vegas and the University of North Carolina, two schools that are among the giants in annals of college basketball history.
These four men were father-figures for the players that they coached. More importantly, through all of the success that all four enjoyed or are enjoying in their illustrious careers, they all shook any notion that the success is all on their shoulders and threw it onto their players. They acknowledged those who listened to them and executed on the court on their behalf. That is what truly makes them legendary.
When you get to lower levels of athletics, such as youth and high school sports, even division III college sports, the level-headed, humble coaches are not quite as common as they are at the higher levels.
A team is a reflection of their coach and with those four programs, their players did a terrific job reflecting their coaches. UNLV had their controversial times under the always edgy Tarkanian but all in all, they had a high-class program in Sin City.
An example of the level-headed coach who has put the praise on his players has been King's men's basketball coach J.P. Andrejko.  While Division III basketball in the Freedom Conference is far off from high level Division I basketball, the values of a true team coach have been showed by King's head man.
On the regular, Andrejko has sent out five to six players who were not playing college basketball a year ago and is expertly showing them the reins.
After King's win over South River Street rival Wilkes on Saturday afternoon, the Monarchs clinched the fourth and final spot in the Freedom Conference playoffs. After the game, Andrejko said, "It's great for everybody, but most importantly it's great for these kids."
The experienced mentor has guided them into the playoffs for the first time since 2010 with a roster that shouldn't have been able to maneuver its way to this point and is waving off the suggestion that it is his coaching that has guided the Monarchs into a highly anticipated showdown in Dallas with regular-season champion Misericordia.
"They put in so much time and effort and they deserve to be here," he said following the Wilkes game. "Last year was one of the most disappointing years..for this group to get find a way to get in, it's great. They are playing well. We are looking forward to what they can do next week."
While evaluating Andrejko's quotes to reporters, you rarely ever see "I". Everything is usually "we" or "us" and that is how you want your coach to reflect an institution like King's.
High school coaches, who have held higher positions in their careers, such as assisting in college or coaching in college, have a lot of faith in themselves and that can take away from players.
At times this year, Andrejko probably got into his team or challenged his team but it was always for a greater good and never to get back at a player for something. The trust held in the Monarch locker room, is a two-way street and is evident by the way this young team has battled and succeeded this season.
Donny Hopkins is a college freshman from Mountaintop, Pa, studying mass communications. His email address is DonaldHopkins@Kings.edu. HIS OPINIONS ALSO DO NOT EXPRESS THOSE OF WRKC OR ITS STAFF. "Donny's Dish" appears every Wednesday. Follow him on Twitter @HopkinsDonny