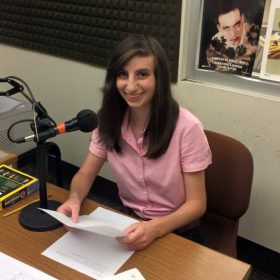 News at 5
Tune in Mondays, Wednesdays, and Fridays at 5:00 PM or browse the archives.
Program Schedule
Find out what's on and when. Get the schedule now.
Become a DJ
We're always looking for new talent. As long as you're new, we can work on the talent.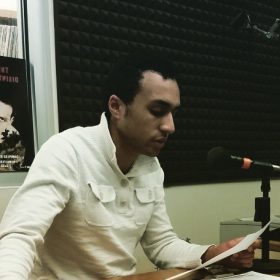 Radio Home Visitor
The area's longest running radio reading service for the blind and homebound, featuring trusted voices and news of the Wyoming Valley, daily at 10:00 am.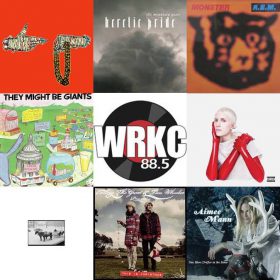 An Album a Day
Former and current WRKC DJs present albums the way they were meant to be heard: all together, sequentially, with little interruption.
Mail: WRKC c/o King's College, 133 North Franklin St. Wilkes Barre, PA 18711
Email: WRKC@kings.edu
Office Phone: 570-208-5931     Request Line: 570-208-5821
Advertising: WRKC 88.5 FM King's College is a non-profit, student run organization which has been in existence since 1968. As a Non-Profit organization/station we are not able to sell advertising space, as would a commercial radio station, but we are allowed to offer other organizations promotion time on the air. If your non-profit organization would like to promote through WRKC please email us!