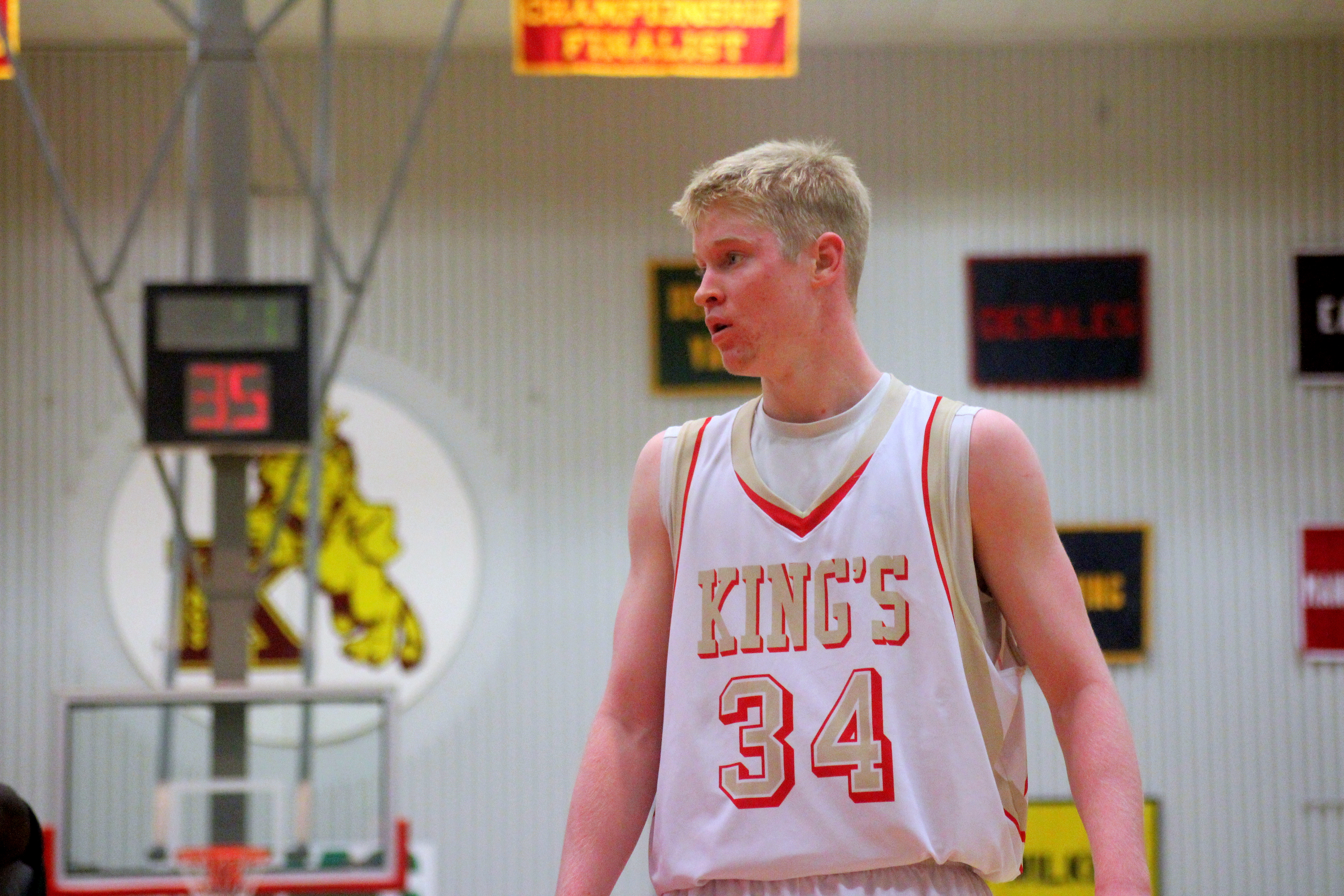 The buildup to the Freedom Conference men's basketball semifinal scrap between King's and Misericordia has been one of magnanimous proportions.
Mizz cracked the Monarchs at home back in January at the Anderson Center, 70-41, to which they responded 10 days ago with a nail-biting 59-58 win at Scandlon Gymnasium. And the team that trekked to the Back Mountain region isn't the same as before.
Coach J.P. Andrejko praised both team's for their stout awareness on the opposite side of the ball. If anything, King's vs. Mizz should be a repeat of last week's matchup. In score, but also possibly in outcome.
"[It's going to be] two of the best defensive teams in the league," Andrejko said Tuesday following the team's final practice before the bout. "59-58 game last time. I would be surprised if it wasn't anything close to that again.
Misericordia (19-6) comes into the contest following a win over Manhattanville. King's (15-10) held on for a winner-take-all victory against Wilkes last Saturday.
The Monarchs haven't won a game since 2011 at the Anderson Center. The last time, a 14-point victory in January. But with a chance at their first playoff win since 2008 and first crack at a championship in the same span of time, King's is poised to give the Cougars it's best challenge in some time between the two clubs.
Andrejko's lineup is much different than their double-digit loss there earlier this season. Senior Rich Douglas is manning the point for the Monarchs, allowing John Fazzini to move to the off guard spot where he's averaged nearly 16 points per game in the last eight contests.
But the emphasis defensively for the Monarchs will be guarding Joe  Bussacca and Steve Ware, two of the conference's deadliest players.
"They are both two of the best players in the league," Andrejko said. "We need to contain them. I don't think we stop either one of them. No one really does. The key is containing them while not letting their little shooters get off shots. That's what we did last time."
Bussacca, a gifted shooter, averages 14.7 points and three assists per contest while Ware, an athletic slashing forward, averages 14.7 points and a team-leading 7.9 rebounds as well.
The Cougars also bring another spot-up shooter in Griffin Sponaugle, who has hit 46 triples this season, and 6-foot-10 freshman center James Hawk, who's swatted 50 shots this year.
The key could be freshman Dan Borner, a forward who started 16 games this year before the lineup changes and dropped 23 points off the bench against Wilkes. Andrejko said he would find a way to get Borner in early, but he will be making changes based on what happens in the game.
"Borner will play. He's going to play at the three spot, at the four spot, he's going to get his time," Andrejko said. "The game is going to dictate it. Yes, he was hot last time. Yes, he's still a freshman. You know how the roller coaster goes. We will get him in there early and see how he's playing and go from there."
Fourth-seeded King's takes on First-seeded Misericordia at 7:00 p.m. on Wednesday night in Dallas, Pa. Misericordia leads the series at 10-4 since they joined the Freedom Conference. Both teams have never met in the playoffs. King's has never beaten the Cougars two times in a season.
Tyler R. Tynes covers King's athletics for WRKC Digital. Follow him on Twitter @TylerRickyTynes