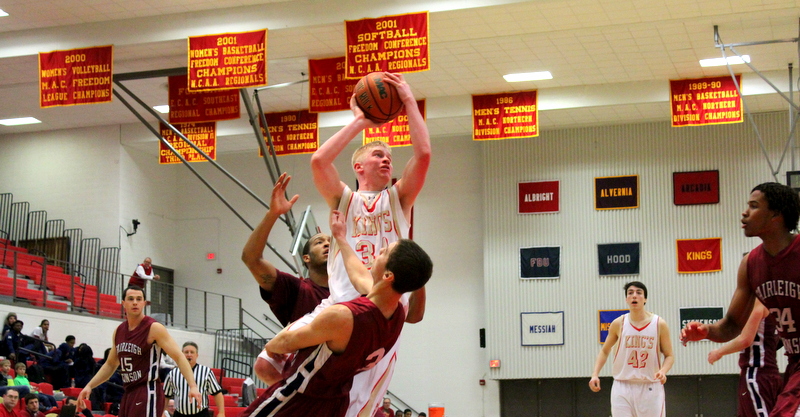 For the first ten minutes of the contest, the feeling was that King's College had sucker punched Misericordia and they were resting on the ropes
The first-seeded Cougars were held scoreless for first seven minutes of the contest before responding with a pair of free throws from Joe Bussacca. Three points in ten minutes was the result for Misericordia prior to a 10-2 run that kept the contest close until the 28-23 split at the buzzer.
King's leading scorers are John and Chris Fazzini scoring 14 of the Monarch's 28 buckets. Misericordia is led by Busacca who's hit seven points and one triple.
If King's wants a chance at a Freedom Conference Championship, they have to control the momentum and keep the Cougars at bay for another 20 minutes.