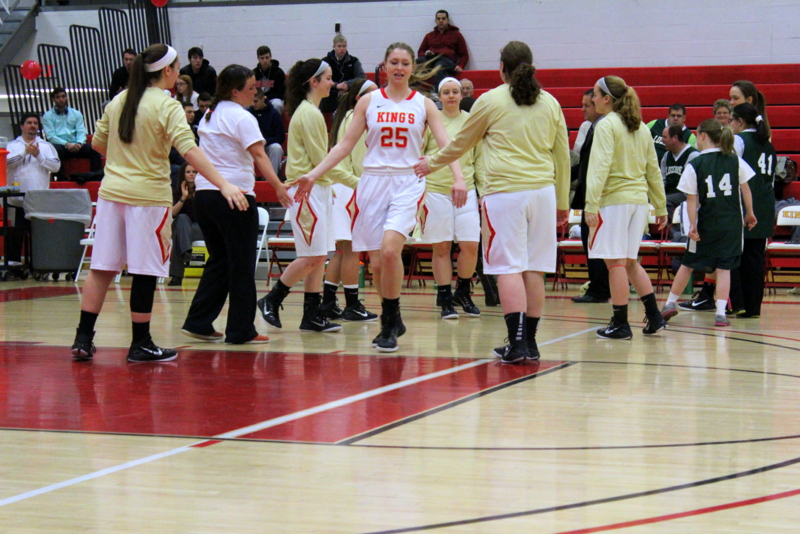 The effort at the beginning of the half that stretched for nearly half of the set, was on display in the final two minutes of King's Saturday contest against their bitter rival Wilkes University.
Save for a defensive stop and dribble drive from Shae Grim, the Lady Monarchs allowed the Colonels to have a 6-2 stretch when they were within a point before the buzzer.
To begin the half, King's didn't score for the first 10:21 of the contest and didn't hit a field goal of any kind until the 9:05 mark of the first half. They ended the fixture shooting an abysmal 7-for-40 from the field (17.5%) and going 1-for-18 from deep (5.6%).
Wilkes has led for 98.9 percent of the game, a solid 19:47 seconds, but thanks to the King's bench (accounting for 13 points), they remain in the contest 27-22 with 20 minutes left to decide the outcome.
Tyler R. Tynes covers King's athletics for WRKC Digital. Email him with any concerns at TylerTynes@Kings.edu and follow him on Twitter @TylerRickyTynes