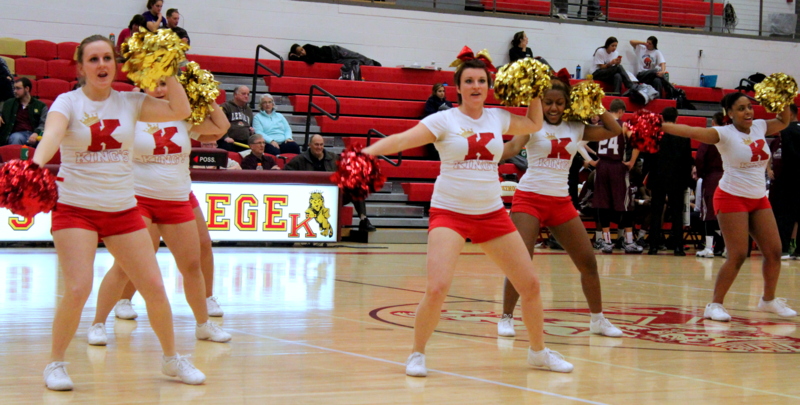 For what's seemed like a good chunk of time now, the expected King's College men's basketball team we've been waiting to see, which we've seen for spurts every season, seems to have finally appeared.
And for once, it would be for good. It's never too late in the year to go on a winning streak. Plus, its classically been late-game situations and late-season situations that have plagued this club.
It wasn't easy.
Honestly, it was one of the scrappiest performances we've seen from the Monarchs in some time on home ground. The closest contest we've seen since the middle of January when they beat Muhlenberg College by one.
The Eastern Eagles didn't want to go away and they barely did. But for the Monarchs, it didn't matter. It's win number three in a row. And whether J.P. Andrejko wants to admit it or not, this club is three games in row from pay dirt.
The Monarchs are three games from playoffs.
"I'll talk Saturday, that's about as far as we can go," Andrejko said to reporters following Wednesday night's game. "I talk playoffs every single day. We need to worry about Saturday. We take care of ourselves and playoffs will come."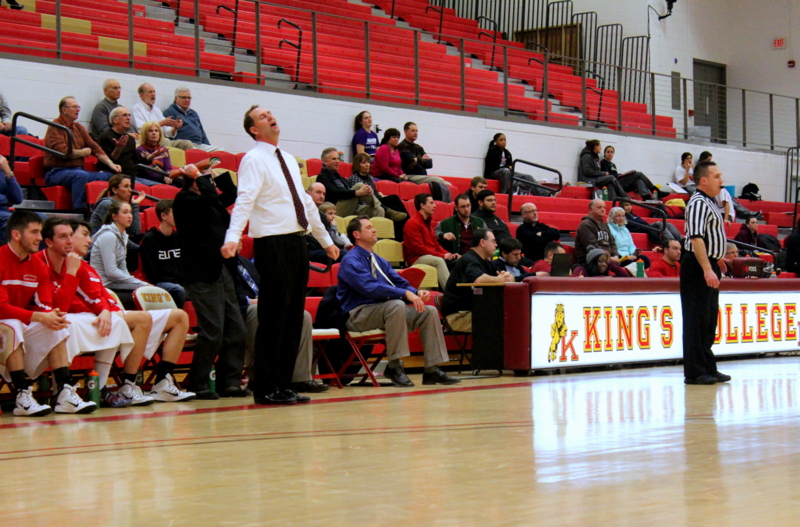 The Monarchs haven't sniffed a Freedom Conference playoff win since 2008 when they won the title, which is also the last time they had a conference winning percentage over 57 percent.
This newness, though it's still not conference dominance with a 6-5 Freedom Conference record, is something that should be admired by the King's College constituency.
It's been a long time since Monarch basketball has been to the playoffs, and this season is a reminder of how good they can be when all the cogs are moving at the same time.
And King's has all the pieces on their side that say they will head back to the playoffs for the first time in nearly six seasons. Two of their final three games come at home, where they've been solid year long holding a 9-4 record in Scandlon Gymnasium.
But it won't be simple. The last three games are all against teams they've lost to. Two of the three by double-digit margins. Again, nothing is easy in Freedom Conference basketball, but with the chips aligned, it's about right King's College gets that playoff feel in their blood one more time.
"In this league, it always comes down to the seventh and eighth win. Seven wins and its a tiebreaker, eight wins and you usually get in. Saturday will be tough. Tuesday will be tough. And the following Saturday is going to be a great game here.
"The schedule's not easy," Andrejko admitted. "But I'd rather be home than on the road."
Tyler R. Tynes covers King's sports for WRKC Digital, follow him on Twitter @TylerRickyTynes or email him at TylerTynes@Kings.edu